IWID takes up action-oriented and participatory research to look critically into ongoing debates about different development programmes and concepts. The empirical data, statistics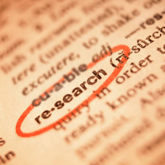 and the findings of such studies throw light on existing realities through a gender lens and the recommendations facilitates interventions at policy and implementation levels.
Using a women-centered and gender -sensitive frame and with empowerment of women as strategic vision, IWID, to date, has completed a few major research studies .
Reports available
Micro credit based SHGs and women's empowerment—A study on microcredit intervention in three southern states of India
The State Response to Women's Health in the era of health programmes in the era of globalization- An analysis of selected World Bank projects in three southern states of India
NGO's accountability on gender issues—A study of 99 NGOs in three states in India. This report highlights gender issues that are reflected in the organizations structure, policy and programmes
Sterilization– The health concerns of women and gender dynamics
Irula women— A study report on one of the most marginalized community women in Tamil Nadu
Judicial Gender Bias in Rape cases
On going Research
Understanding masculinity in relation to violence on women— A cross cultural study.